Scrum Video Training Course
Online Training That Works
Welcome to The Scrum Advantage, a video training course that will kick-start your Scrum Master career and help you pass your certification test!
36 professionally recorded videos, full of engaging animations and practical examples, delivered by an experienced Agile trainer!
Enjoy the benefits of a classroom training while studying at your own pace from the comfort of your home or office!
How It Will Help You
► If you want to become a Scrum Master
This course will teach you everything you need to know to become a Scrum Master. When you're done studying, you will possess intermediate theoretical Scrum knowledge. Of course to become a professional you'll also need some practical experience, but that will come with time.
► If you are a Scrum Master already
If you work as a Scrum Master, this course will help clarify and organize your knowledge and make sure you implement Scrum in the way it was intended. It will also give you some practical tips on how to get better at your job!
► If you want to get certified
This course, combined with the included practice exam and additional resources, can help you get ready for any of the following Scrum certification tests:
Scrum Star Academy™
| | |
| --- | --- |
| SMX™ | Scrum Master Expert™ |
| SDX™ | Scrum Developer Expert™ |
| SPX™ | Product Owner Expert™ |
Scrum.org™
| | |
| --- | --- |
| PSM I™ | Professional Scrum Master™ |
| PSD I™ | Professional Scrum Developer™ |
| PSPO I™ | Professional Scrum Product Owner™ |
Scrum Alliance®
| | |
| --- | --- |
| CSM® | Certified ScrumMaster® |
| CSD&reg | Certified Scrum Developer® |
| CSPO® | Certified Scrum Product Owner® |
What the Users Say
I was new to Scrum when I started, but the video course was very well arranged and easy to understand. It didn't 'lose me' in technical terms but explained everything well. I had to study hard since it was all new but I passed my test! (Nadia, U.S.A.)
It was easier to learn from videos than from books. But it was a lot of information to learn and I had to watch a few times and take notes before I remembered everything. It was very helpful. (Yogi, Indonesia)
I became a Scrum Master because my company was changing the way we work. The Agile coach suggested this course and it really helped. And not only in understanding the job but the reason why they made the change. (Mateusz, Poland)
The videos made the dry information from the Scrum Guide easier to remember. (Jules, France)
This is much better quality than most of the Udemy courses on Scrum. I wish I got this before I wasted all that time trying to find courses and books for my test. (Luis, Spain)
First and foremost I would really like to Thank You for creating such amazing videos which are very interesting as well as engaging. This is certainly a one-stop-shop for the elementary level Scrum Certification exam. (Soudipta, U.S.A.)
Looking for sources for my Scrum exam was very confusing because there is a lot of outdated information out there. I was happy to use your package because it has everything in one place and is up to date. (Leon, Germany)
It was easy to follow even though I had very little previous experience with Scrum. (Jesse, U.S.A.)
I watched the videos and practiced with the test questions and today I passed the PSM 1 exam, thanks! (Paul, U.S.A.)
The videos were great and had just the right amount of information for a beginner/intermediate user, not too little and not too much. I also liked the quality of the picture and sound. I watched them 3 times, heh! (Marvin, Canada.)
What You Will Get
36 Training Videos
A professionally recorded, full-HD video training course prepared by an experienced trainer.
5 hours of video content
Engaging animations
Practical examples
Access for 60 days
Reference E-book
A reference book that follows the video course and can be used for quick review.
A 70 page e-book
Bite-size text for quick reference
Reminder illustrations
Adobe PDF
Practice Exam
A comprehensive practice exam that will prepare you for your Scrum certification test.
260 exam questions
7 study sections
Customizable exam timer
Progress statistics
Additional Resources
A collection of free resources from world-class Scrum experts like Mike Cohn, Henrik Kniberg, and others.
6 free e-books
16 hours of video content
27 links to high quality tutorials, blogs, and forums
What You Will Learn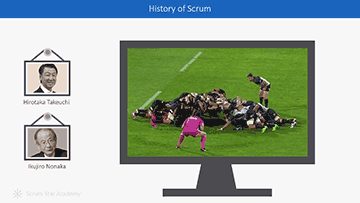 1. Scrum Essentials
In this module we cover the foundations of Scrum: we explain what problems it solves and in what ways. We explore the nature of Scrum, as well as its concepts, pillars, and values.
This section is very important as it outlines the reasons behind the Scrum rules and structure. It's crucial to understand these underlying principles before we go any further.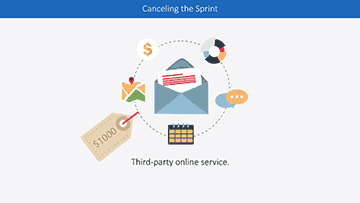 2. Scrum Structure
Here we delve into the practicalities of Scrum. We outline all the components it consists of and explain each one. We cover the artifacts, velocity, capacity, and the Sprint.
A solid grasp of these building blocks will will be necessary to understand the Scrum workflow.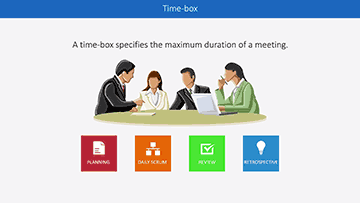 3. Scrum Workflow
This module is where all the pieces come together! We cover the steps involved in running a Scrum process; we learn how to properly prepare for and conduct all the meetings; and we share some tips on how to approach the work on the product.
We cover the Sprint Planning meeting; the Daily Scrum; Sprint Execution; as well as the Sprint Review and Retrospective meetings.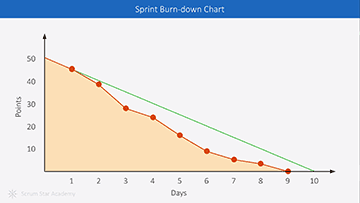 4. Roles and Tasks
By now you will have learned a lot about the Scrum Team and their responsibilities. But there's a lot more to cover. In this module we examine the specific tasks that should be taken care of by the Scrum Master, the Product Owner, and the Developers.
We learn about the skills that every Scrum Master needs, and we cover some technical basics of software development from the Scrum Master's perspective.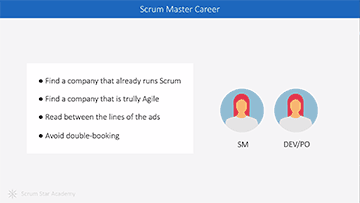 5. Finale
To end with, we go over some practical tips that will help you pass an on-line certification exam. We also talk about some suggestions on how to start a Scrum Master career: what kind of company to look for and what to watch out for when reading job ads.
About the Trainer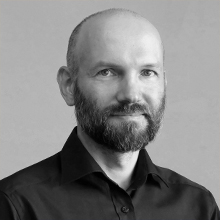 Chris Kulbacki is an IT development expert and Agile trainer with nearly 30 years of professional experience. He worked on building software products in 7 countries on 3 continents and has experience with a variety of methodologies and frameworks.
Chris has a strong background in education: his experiences include teaching university courses, holding seminars in different countries and languages, as well as leading professional Scrum Master and Product Owner trainings.
Who Used It
Professionals from these organizations used our training resources to prepare for their certification tests: