Online Scrum Training
Three Steps to a Successful Scrum Career
Study online with our resources and practice exam.
Get a valid Scrum Master certification by passing an online test.
Enjoy the benefits: higher wages, skill recognition, and more job interviews if you need them!
Try for free
You can pass your certification test on the first try, like thousands of our other students!
A Scrum Master? Why?
Earn More
Did you know that a professional Scrum Master can earn as much as an IT manager or a software developer? That's $100,000 on average in the U.S.A.! Read more about Scrum Master salaries.
Be Needed
The position of a Scrum Master is a unique phenomenon. Due to recent widespread adoption of Scrum, there's a great vacuum for new Scrum Masters all over the world.
Train Online
Becoming a Scrum Master is relatively easy! You don't need to attend expensive university courses. You can become a Scrum Master by training and getting certified online!
Advance Your Career
Once you finish our Scrum course and get a certification, you'll have a better chance of landing a great job. You may start off in a learning seat, but you can learn on the go and advance quickly!
What the Users Say
Very helpful to get ready for the Scrum Master exam. Thanks! (Joyce, U.S.A.)
My experience with the test was very positive it helped me to learn many useful things. (Shiva, India)
First and foremost I would really like to Thank You for creating such amazing videos which are very interesting as well as engaging. This is certainly a one-stop-shop for the elementary level Scrum Certification exam. (Soudipta, U.S.A.)
It was easy to follow even though I had very little previous experience with Scrum. (Jesse, U.S.A.)
Overall I think the practice exams helped me pass the PSM exam on first try. (Ed, U.S.A)
This practice exam is great because it forces you to be mindful of the precise wording of the questions that can trick you into drawing wrong conclusions. (Beatriz, U.S.A.)
I like the quotations that show when I'm not sure about the answer. To me they make big difference because I like to dig deeper and then those answers stay in my mind. (Karolina, Poland)
I passed my test today! Thanks for the practice test it was very helpful. I drilled it over and over and it paid off! (Oscar, Germany)
I passed the CSM certification after taking your course this morning and every question was just as you had it on your course so am very impressed indeed. (Ravi, U.S.A.)
The show answer button is great, I don't have to wait till I finish the test to see my wrong answers. (Mohmad, France)
Keep up the excellent training exams! (Andre, The Netherlands)
Fair support, mean questions. All I need. (David, Denmark)
I found the exam questions to be a faithful record of the Scrum guide (...) I passed the exam today, so thanks for the help! (Ian, Spain)
Some practice questions are tricky, I'm glad there are good explanations otherwise I'd swear they're wrong :) (Andrea, Italy)
Great practice exams. Passed the CSM test. (Sherry, U.S.A.)
It was easier to learn from videos than from books. But it was a lot of information to learn and I had to watch a few times and take notes before I remembered everything. It was very helpful. (Yogi, Indonesia)
The videos were great and had just the right amount of information for a beginner/intermediate user, not too little and not too much. I also liked the quality of the picture and sound. I watched them 3 times, heh! (Marvin, Canada.)
My company decided to certify all their SM's and they bought us these packages. I'm not a beginner, but it was great to have the practice test to review some technical issues. I passed the exam :) (Mees, The Netherlands)
Thank you, passed the PSM I exam! (Nick, U.S.A.)
I'm happy to say that I've passed the PSM certification :) (Tuan, U.S.A.)
I get very stressed on tests so I put the timer on fastest and tried to get used to answering under pressure. It worked because on my real test I didn't stress very much and I passed! (Paulina, Poland)
Good exercise. I passed thx. (Ruud, The Netherlands)
I was new to Scrum when I started, but the video course was very well arranged and easy to understand. It didn't 'lose me' in technical terms but explained everything well. I had to study hard since it was all new but I passed my test! (Nadia, U.S.A.)
I watched the videos and practiced with the test questions and today I passed the PSM 1 exam, thanks! (Paul, U.S.A.)
This is much better quality than most of the Udemy courses on Scrum. I wish I got this before I wasted all that time trying to find courses and books for my test. (Luis, Spain)
Looking for sources for my Scrum exam was very confusing because there is a lot of outdated information out there. I was happy to use your package because it has everything in one place and is up to date. (Leon, Germany)
I am now regularly using the exam quizzes and finding them very useful in improving my scrum knowledge. (Elizabeth, U.K.)
The videos made the dry information from the Scrum Guide easier to remember. (Jules, France)
I became a Scrum Master because my company was changing the way we work. The Agile coach suggested this course and it really helped. And not only in understanding the job but the reason why they made the change. (Mateusz, Poland)
Facts and Figures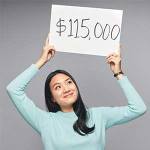 People often ask: What salary can I expect as a Scrum Master? Although the answer to this question depends on many different factors, we can try to roughly estimate it based on the available statistical data.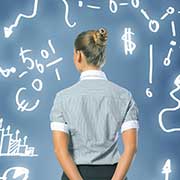 So you are a Scrum Master. But will you remain a Scrum Master forever? What path of advancement can you expect? Let's analyze the most common options.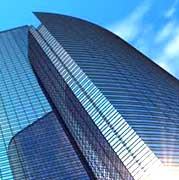 According to the latest statistics, Scrum accounts for a lion's share of Agile implementations around the world. But did you ever wonder why? Is it really that much better than the other methodologies?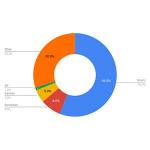 Although many different Agile methodologies exist, very few of them are in use today. Let's take a look at the latest industry trends and see what the most popular options are.
Our Users
Scrum practitioners from over 120 countries have used our tools to enhance their skills. Professionals from these organizations prepared with us for their certification tests: